Software Center - PackageKit Backend
Design plan
This page presents architecture diagram, and explained code modifications planned as part of the Software Center PackageKit and AppStream proposal.
Please see the Google Summer of Code proposal for more details.
Current status of the code
Simplified, and extracted from Michael Vogt pk-abstraction branch: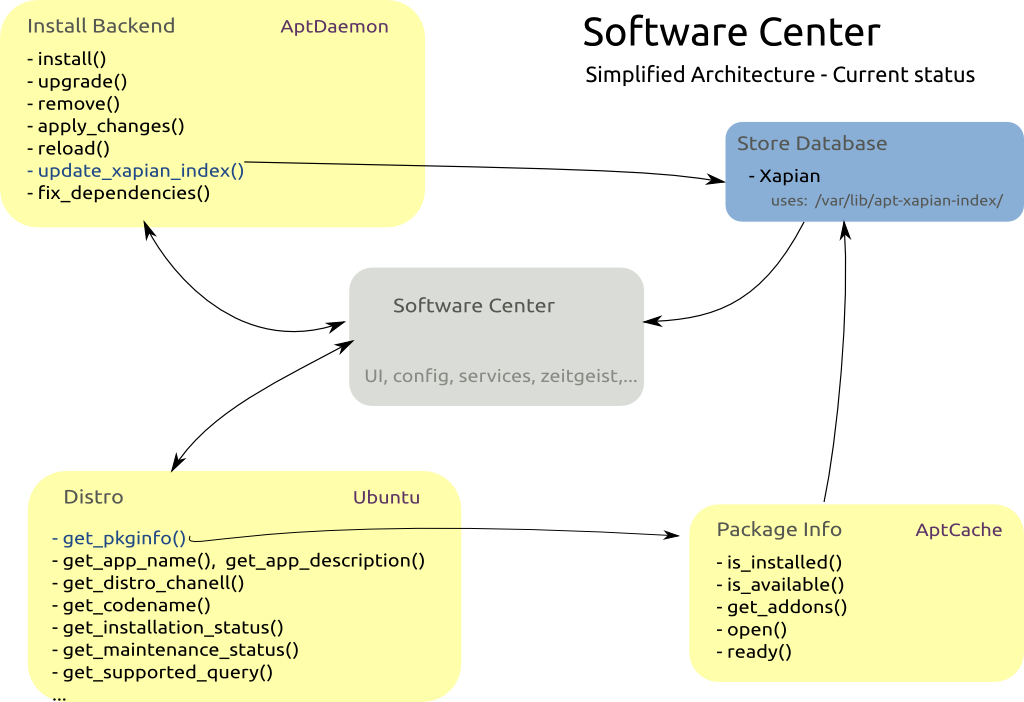 Rating and reviews, software channels, history are intentionally ignored for this point.
Future
How should the abstraction work: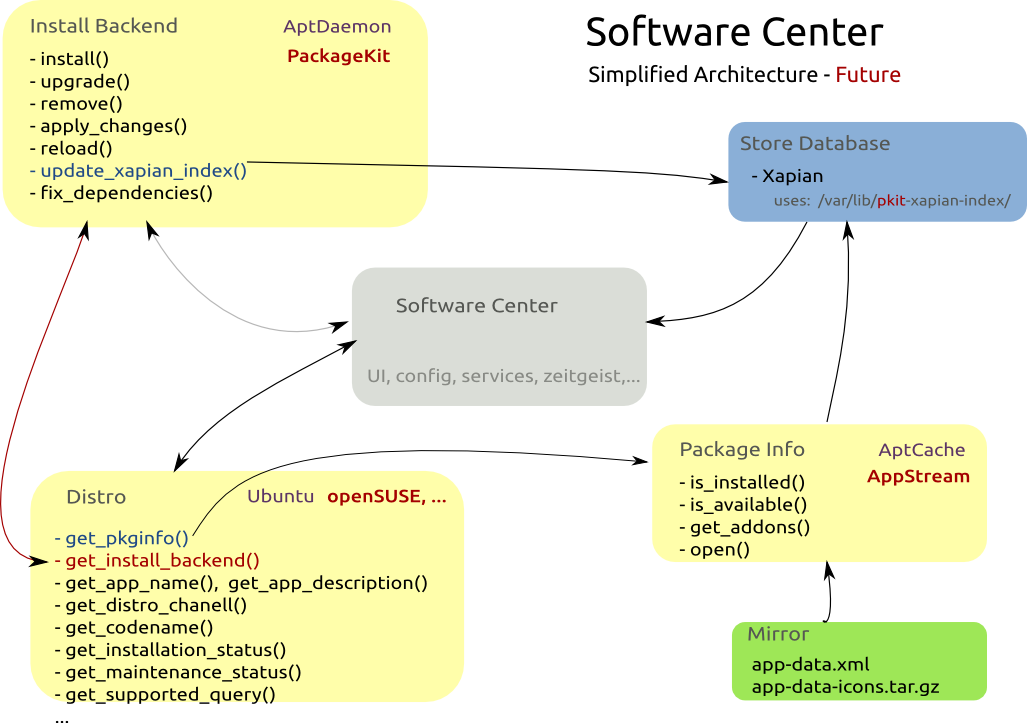 Code needs to be written for:
an extension of BaseInstallBackend class, PackageKitBackend will wrap install/remove/etc calls around PackageKit;
an extension of PkgInfo class, PackageKitCache will provide the same functionality as AptCache;
a SUSE class extending Distro providing links to the PackageKit install backend and PackageKit application cache.
Xapian database path should be set by PkgInfo, i.e. /var/lib/pkit-xapian-index/
Clarification is needed:
there are TransactionFinishedResult, TransactionProgress classes wrapping around AptDaemon dbus Transaction objects; this should be abstractized, and implemented as PackageKit transactions? not necessary, because these are not exposed outside AptdaemonBackend;
the History feature in GUI, use a class AptHistory which parses apt logs (/var/log/apt/); this should be also abstractized, and implemented over PackageKit logs?
where will fit the AppStream distro-match effort (an archive with collected package description and icons)? - this is the Package Info module.
Future - revised